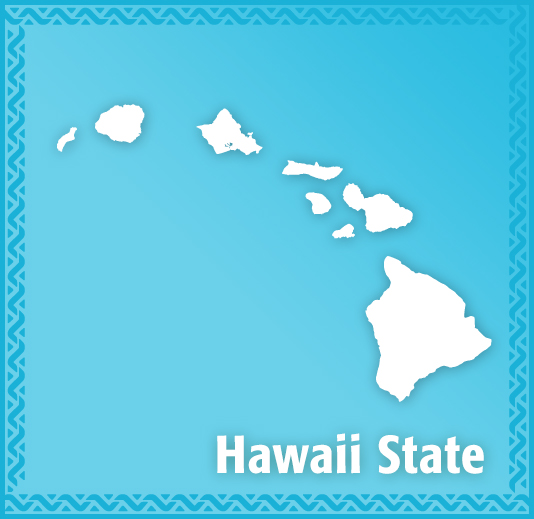 Background
Development of the Hawaii Statewide Regional Intelligent Transportation System (ITS) Architecture is being led by the Hawaii Department of Transportation (HDOT). Included in this project are regional architectures for the islands of Maui and Kauai. This website provides some background about ITS as well as details about the Statewide and regional architectures, as they are developed.
Maui Architecture: The final architecture is presented on this website. The Maui Architecture includes the islands of Maui, Lanai and Molokai as the participating agencies have jurisdiction over these three islands.
Kauai Architecture: The final architecture is presented on this website.
Statewide Architecture: The final architecture is presented on this website.
Architectures previously developed for the islands of Hawaii (2012) and Oahu (2003) are incorporated into the Statewide ITS Architecture and will be included as developed in 2012 and 2003, respectively.
What is ITS?
Intelligent Transportation Systems (ITS) are the application of advanced sensor, computer, electronics, and communication technologies that are applied to transportation systems to maximize the safety and efficiency of transportation. Examples of ITS commonly deployed include:
Computerized traffic signal control
Real-time traffic condition information to travelers through various means (e.g., dynamic message signs, websites and mobile apps)
Systems for information sharing and dissemination to support real-time decision-making (e.g., computer aided dispatch and AVL systems, roadway camera images, etc.)
HDOT's ITS Strategic Plan
Documented in the Hawaii ITS Strategic Plan, HDOT has established three goals for the ITS program:
Implement an interagency incident management program
Provide advanced traveler information
Expand ITS Statewide
These goals directly support HDOT Highway's Division's mission to provide safe, efficient and accessible land transportation facilities, and are framed by planning and policy work accomplished to date.
Goal #1: Implement an interagency incident management program
Incident management consists of surveillance and detection, mobilization and response, and information dissemination. HDOT's role is a supporting one, providing assistance to first responders (police, fire, and emergency medical services) in all three areas of incident response.
HDOT will implement an interagency incident management program through freeway service patrol, video coverage, variable message signs, incident management information systems, and interagency coordination. HDOT will focus initially on the freeway system and expand to other National Highway System roads.
Goal #2: Provide advanced traveler information
Advanced traveler information systems (ATIS) take real-time and static data on transportation conditions, incidents and events, and fuse the data in a database. The information is then disseminated to the public via the web (and personal web-enabled devices) twitter feeds, phone, and other means. It is a key component of an effective traffic and congestion management program. By providing the public with information on traffic conditions, construction, special events, incidents and advisories, travelers can make informed travel choices. Thus, travelers become active participants in congestion management as they are empowered with the information and may choose to change their individual travel behavior.
Goal #3: Expand ITS Statewide
Work by HDOT to date has focused on Oahu. To support expansion of ITS to the neighbor islands, a regional ITS architecture must be developed at a statewide level.
To date, Oahu and the County of Hawaii have regional ITS architectures and thus, the counties for both islands are able to leverage their local funds through receiving federal matching funds from the Federal Highways Administration (FHWA). Both of these regional ITS architectures will be incorporated wholesale into the Statewide ITS Architecture.
Maui and Kauai do not yet have regional architectures that support deployment of ITS on their islands. This project will develop local, regional architectures for both Maui and Kauai. These architectures will be incorporated into the Statewide ITS Architecture, ensuring that ITS projects proposed for Maui and Kauai will be eligible for FHWA funding.
The majority of ITS projects that receive FHWA dollars are funded at an 80:20 Federal-to-local match. Some are eligible at a 90:10 match.
The What and Why of ITS Architecture
FHWA has implemented a Rule that requires ITS related projects that use federal funds, in any proportion, to show how their project is considered in the regional plan for ITS, which is the ITS Architecture.
In the past, FHWA noted that systems for traffic control and monitoring, or transit operations and monitoring were built and implemented in such a way that getting and sharing data out of these systems was very costly, and often not feasible. The ability to integrate electronic data, meaning that information gathered by one system can be shared with another system, is one of the key goals of defining an ITS Architecture.
FHWA researched data and systems planning best practices across all IT fields. Systems architecture planning emerged as a key best practice to meet the goal of data accessibility.
An ITS Architecture is a Plan for Data Exchange Between ITS Systems
An ITS Architecture is a plan that outlines existing and potential future:
Computerized systems
Information flows between those systems
Data sources for systems – such as traffic detectors or operator inputs to a system
Note that the ITS Architecture does not require that any systems or information flows be implemented. It is a planning tool that provides an array of options for integration of ITS systems that agencies can implement through ITS projects.
What are the HDOT's Objectives in Developing the Statewide ITS Architecture?
HDOT has two objectives:
Ensure that ITS projects developed by the County of Maui and County of Kauai are eligible for ITS funding. County architectures will focus on systems that:
Improve traffic operations, mobility, security and safety
Leverage data gathered for transportation operations and safety to provide regional real-time and static traffic, incident, event, and other related information to agencies and the public at large
The Statewide ITS Architecture will focus on systems that:
Improving inter-regional coordination and information sharing
Leverage existing and new investments that are scalable or applicable to neighboring islands
The Hawaiian language uses two diacritical markings. The 'okina is a glottal stop; and the kahako is a macron. The State of Hawaii strongly encourages the use of Hawaiian diacritical markings. The National ITS Architecture tool, Turbo Architecture, does not allow for the Hawaiian diacritical markings to be input and as such, customized service package diagrams, operational concepts and other outputs from Turbo are unable to reflect the diacritical markings. To ensure consistency in this ITS Architecture website, no Hawaiian diacritical markings will be used.